hi friends!
Just about a month ago, on friday april 13th, I hosted the reception for my first solo art exhibition! The location was Candy Babel, an amazing vintage inspired candy shop in North East Portland, Oregon (definitely check them out if you are ever near Alberta Street!) and it was such a great environment to have the show.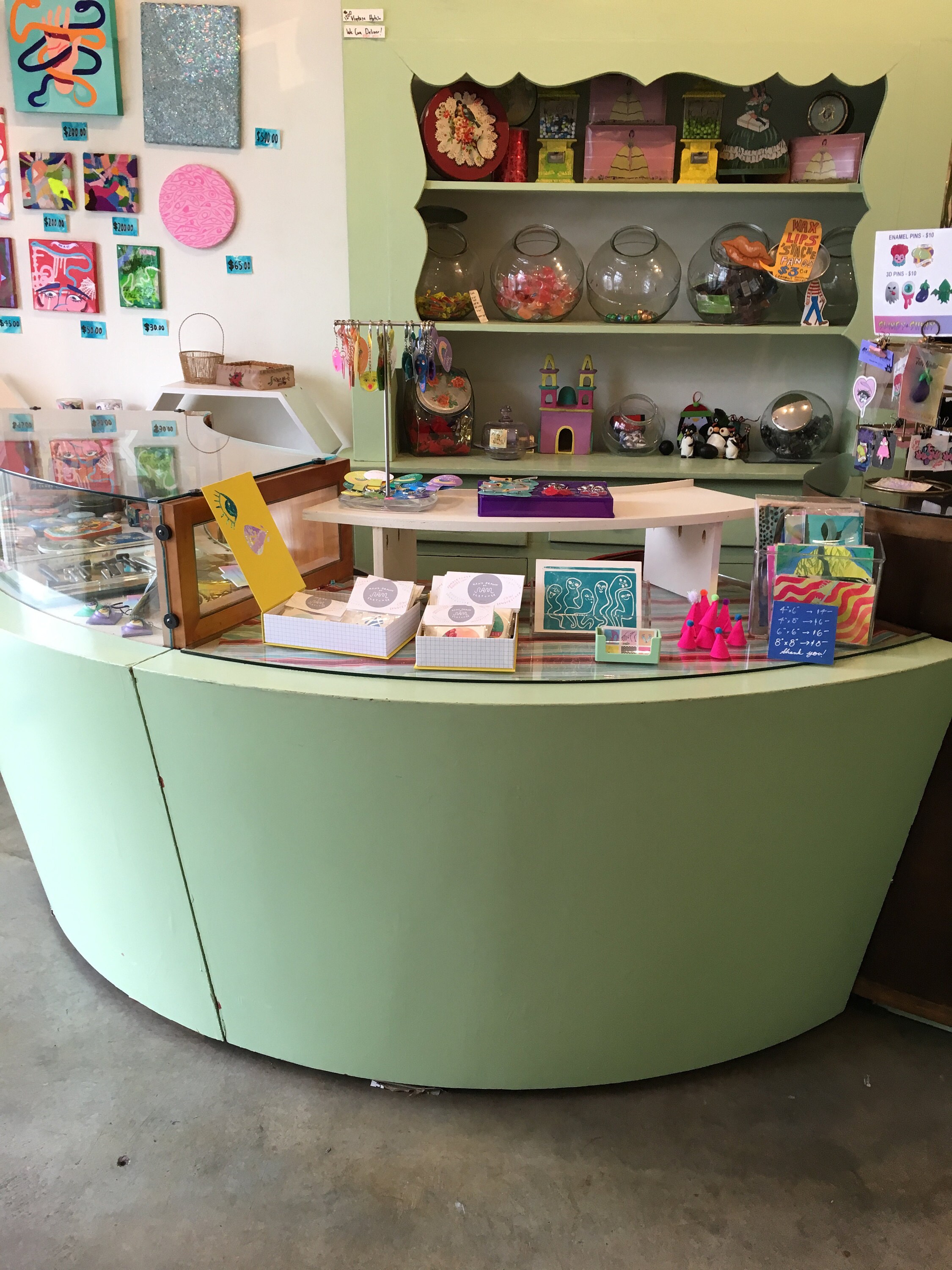 The vintage colorful decor lent itself well to the style of my art and goods!! It was such an incredible experience being able to design the promotional materials, curate from my body of work for the show, host a reception night, and, it almost goes with out saying, making of the art for the show, all myself!! I was really given full control of the entire exhibit, which was an amazing opportunity considering it was my first  solo show.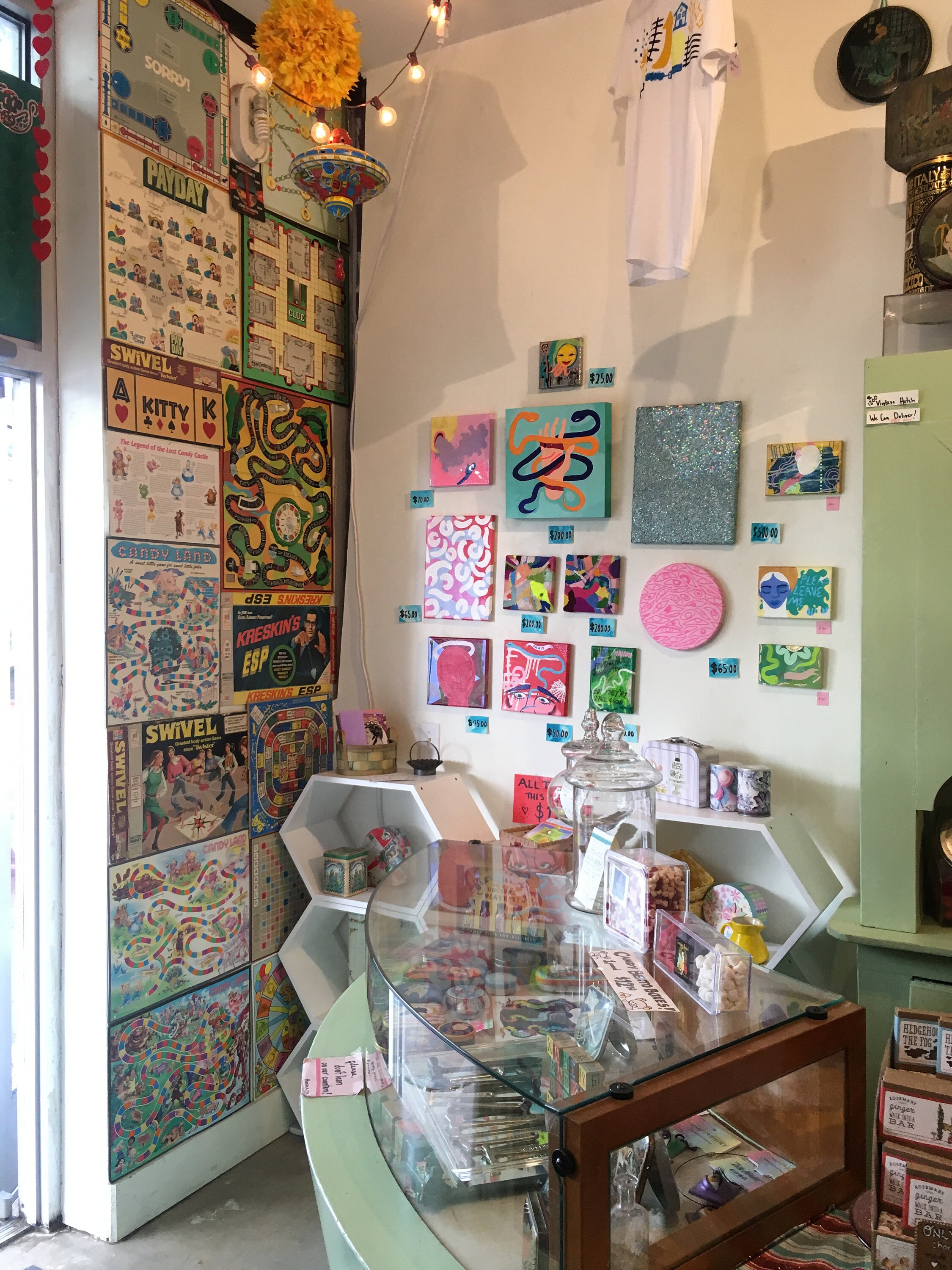 This was also my first time having my hand painted t-shirts and hand embroidered shirts out in public and it was great to get live feedback (and even a couple of sales) from people! The sweet owner of the candy shop, Amani, saw the overstuffed clothing rack I had brought and immediately started hanging some of my shirts on the ceiling of the store!! You can see the corner of one shirt in the photo above.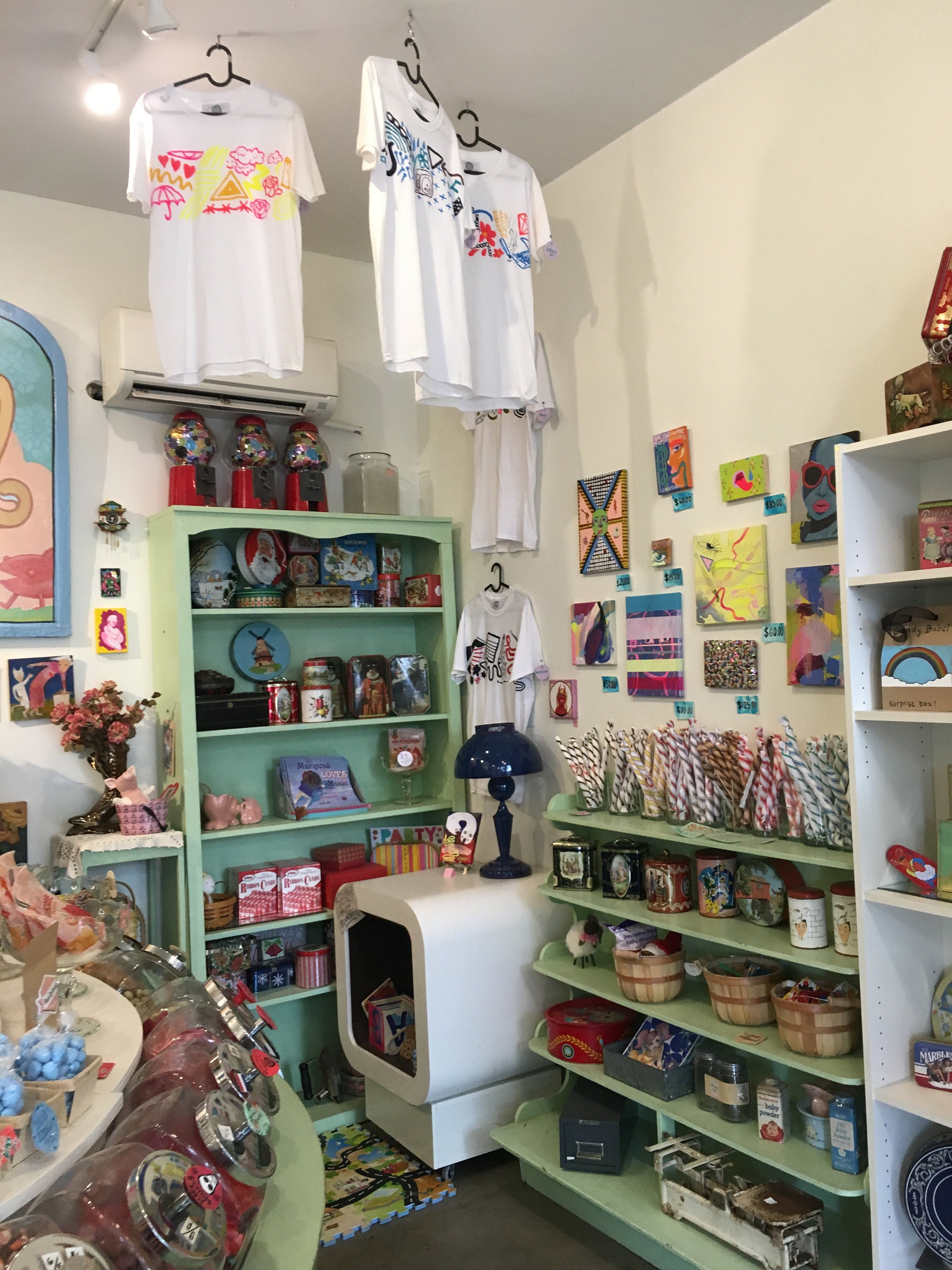 Here's another picture of the shirts hanging from the ceiling.  It was super cool and definitely the highest my art work has ever been hung! So many records set this show!! I truly loved having my artwork in public, and it was fun to show in an atypical art setting. I was not only  exposed to a new audience, it was also great to work with a rad local company, as well as showing art in a place, like a confectionery, where viewers have less boundaries and feel more comfortable, as opposed to a gallery. Also, I got to eat a lot of candy!